Christmas Newsletter 2016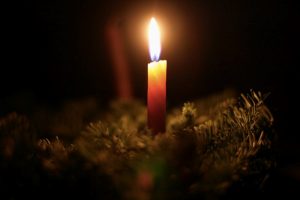 "And she gave birth to her firstborn son and wrapped him in bands of cloth and laid him in a manger." St. Luke 2:7
Review Dates for the Diary
On September 24th We held our first 'Gift Day' what a wonderful success. Coffee and tea was serves.   Thank you so much for your generosity It was great to see so many friends, also a big thanks to 'the tea and coffee people'
'Bring a Friend' Sunday on the 25th September lovely to see friends and have a chat and refreshments.
Thursday the 13th October saw us using the Church in totally different way now we have the freedom to move the chair about we made a CATWALK for a 'Red Cross Fashion Show' It was a great evening, raising money for All Saint's and for the Red Cross. Many thanks to everyone both models and (again) the tea and coffee people, and a great big thank you to Lynn for all her hard work together with the Red Cross for putting it all together.
Saturday 29th October was a magnificent evening of Shakespearean drama. There are lots of photos on the post click here. We are grateful to Maggie Macleod for organising this memorable evening.
Sunday 13th November Remembrance Sunday. All over the country people gather together to honour all those who have died in conflict. Our service was led by Rev. John Macleod Malcolm Bell MacDonald laid a wreath at the alter. The last post echoed in the church as we all stood in silence. The most moving moment was the reading out of the names of the of the fallen from Lockerbie, just hearing the names made these men real in a way reading the names on the plaque above the lectern never had for me.
Saturday 19th November, 'The tuning on of the Christmas lights.'  Lockerbie main street was closed from 1pm to 6pm. There were stalls selling all kids of Christmas fayre lining the street. All Saint's Had a stall selling Christmas decorated logs, Christmas Cards, Knitted Hats, and of course our very own 'Marmalade', Warm Mulled Apple Juice was served, and very nice it was too. We also had a 'treasure hunt' game based on a map of Lockerbie, which was very popular. Photos on the post andy Gallery.
Dates for the Diary
November Maggie Macleod goes off to a season of panto (oh yes she does) in Hamilton and Rutherglen
Sunday 27th November. 1st Sunday in Advent. All Saint's AGM following a shortened Morning Service. This is where you elect your Church officials and vestry members. We also get to see our Annual Accounts and give Ian the chance to tell us how we are doing! If you would consider joining the vestry, please mention it to the Church wardens or John.
Sunday 18th December Nine lessons and Carols 11.15am
Sunday 24th December 6pm Christmas Eve – Eucharist with Carols, mince pies and mulled wine/soft drinks. Please bring alone your friends/family and neighbours for some early Christmas cheer.
Sunday 25th December. Christmas Day – Celebration of Said Eucharist at 8.15am.4
Website
I took over the running of All Saints website almost a year ago, and what a year that has been.  I think the modern term is "Learning Curve" Although I have my own website it isn't WordPress, which almost made it a little harder. Having to relearn things is never easy, but I was not going to give in.
I have to say I did have some help, I have one of those things they call SON!  Robert is my youngest son and has been an enormous help both with the mechanics of the website and with the photography, refusing to do it for me but pointing me in the right direction. Thank you Robert x. I am sure it is always going to be a work in progress.
If there is anything you would like to see on the site, please let me know. I can't promise, but we will see what we can do.
Kath Leadbeater