Shoe Boxes now on their way Pauline and David Rose taking the boxes to a collection point.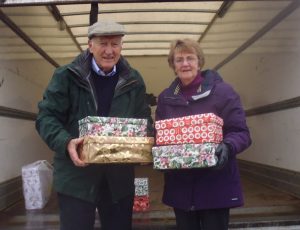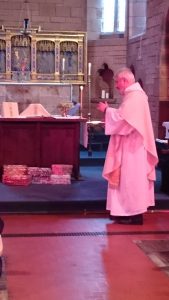 In 2015 the Shoe Box Appeal gathered and distributed 116,576 shoe boxes, that was approximately 10% more than in 2014
The shoe boxes received last year were distributed in Albania, Bulgaria, Hungary, Kosovo, Moldova, Pakistan, Romania, Serbia and Ukraine.
The 2016 Shoe Box Appeal  '
Give hope to someone in need this Christmas'
For those of you who would like to start packing boxes the 2016 checklist can be downloaded by clicking here.
Leaflets can be found at the back of the Church or by contacting Pauline Rose 01387810010
Filled box would need to be in church by the end of October.
In this Blythswood Care 50th Anniversary lets help make 2016 the best year ever…