Holy Week
Palm Sunday 9th April 2017 was the start of Holy Week Palm Crosses waiting to be blessed outside in the sunshine.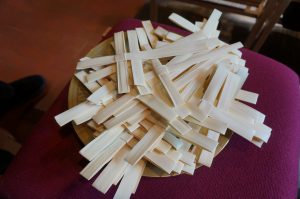 Blessing of of the Palm Crosses outside All Saint
Good Friday 14th April 2017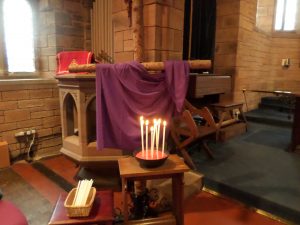 On Saturday the 15th April the Church was decorated with beautiful flowers it really looks amazing. Thank you to everyone for all their hard work..
Photos – Ronald Richie and Kath Leadbeater