For more than a hundred years, the congregation of the beautiful, little Scottish Episcopal Church of All Saints, Lockerbie, has worshipped from 10 foot long hard wooden pews.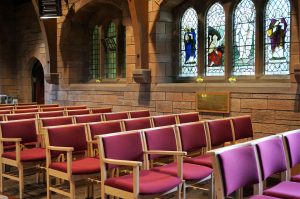 But this week worship will be more comfortable – they'll be sitting on 80 new upholstered chairs.
The original pews were unscrewed from the floor by congregation members and removed to addresses across the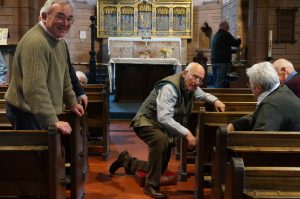 county and as far afield as Edinburgh, some being acquired by families whose ancestors had sat in them.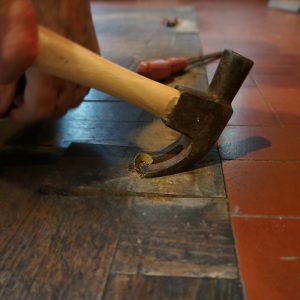 The change to chairs that are comfortable and can be moved and stacked has created a much more flexible public space for the church. As well as its principal use for services, social events such as teas, fairs and barbecues can now be held indoors. The church can be used as an arts venue, for concerts, recitals, exhibitions and for educational trips from local schools. And as someone said, on seeing the interior for the first time last week, 'Oh, what a lovely place for a wedding'. Associate Priest Rev John Macleod and Rector Rev Martin Callaghan certainly hope so. And for baptisms too.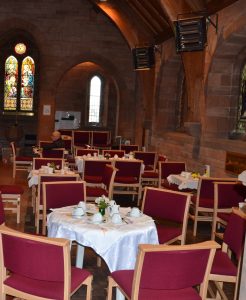 On the 21st of May an Open Afternoon was held, to show off our new interior. Tea and home made cakes were served. Visitors came to see the changes and a very enjoyable afternoon it was.   Many thanks to all who helped
Old photographs show that this change is just the latest in the history of our beautiful church since the foundation stone was laid in 1901, and comes after three years of planning and negotiation. In making this change All Saints hopes to ready itself for the next hundred years.
This is one of the first photos we have of the interior of the church. the screen was taken down …….. and the beautiful oak(?) was used to make the altar. Some of the carvings can be seen on the front and back  of the altar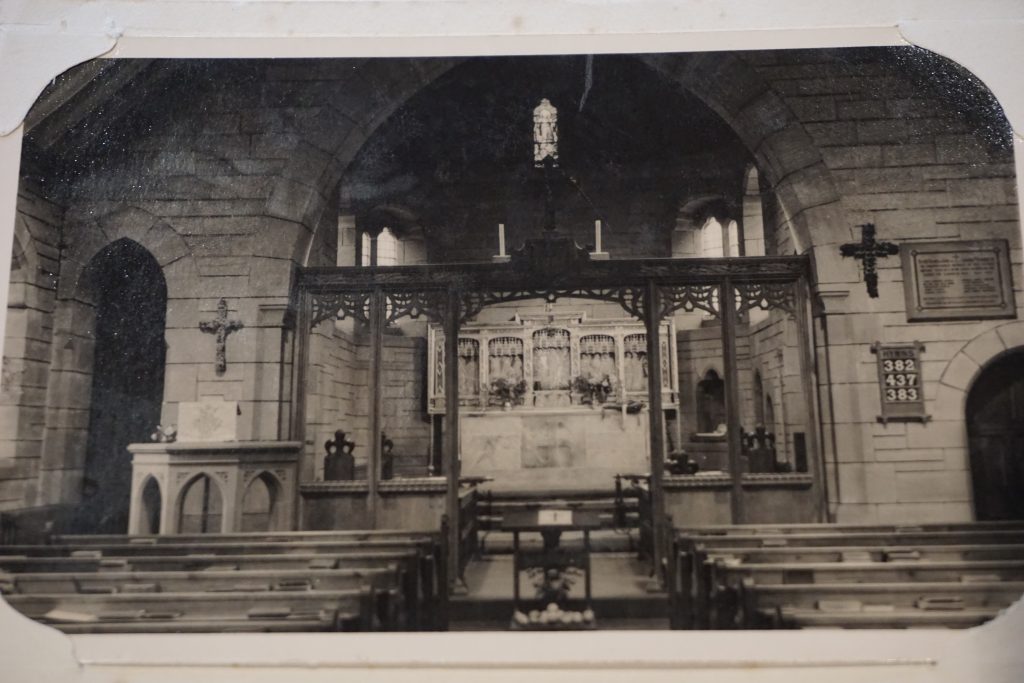 (sorry for quality of photo. Its a photo of a photo)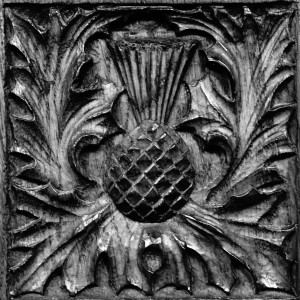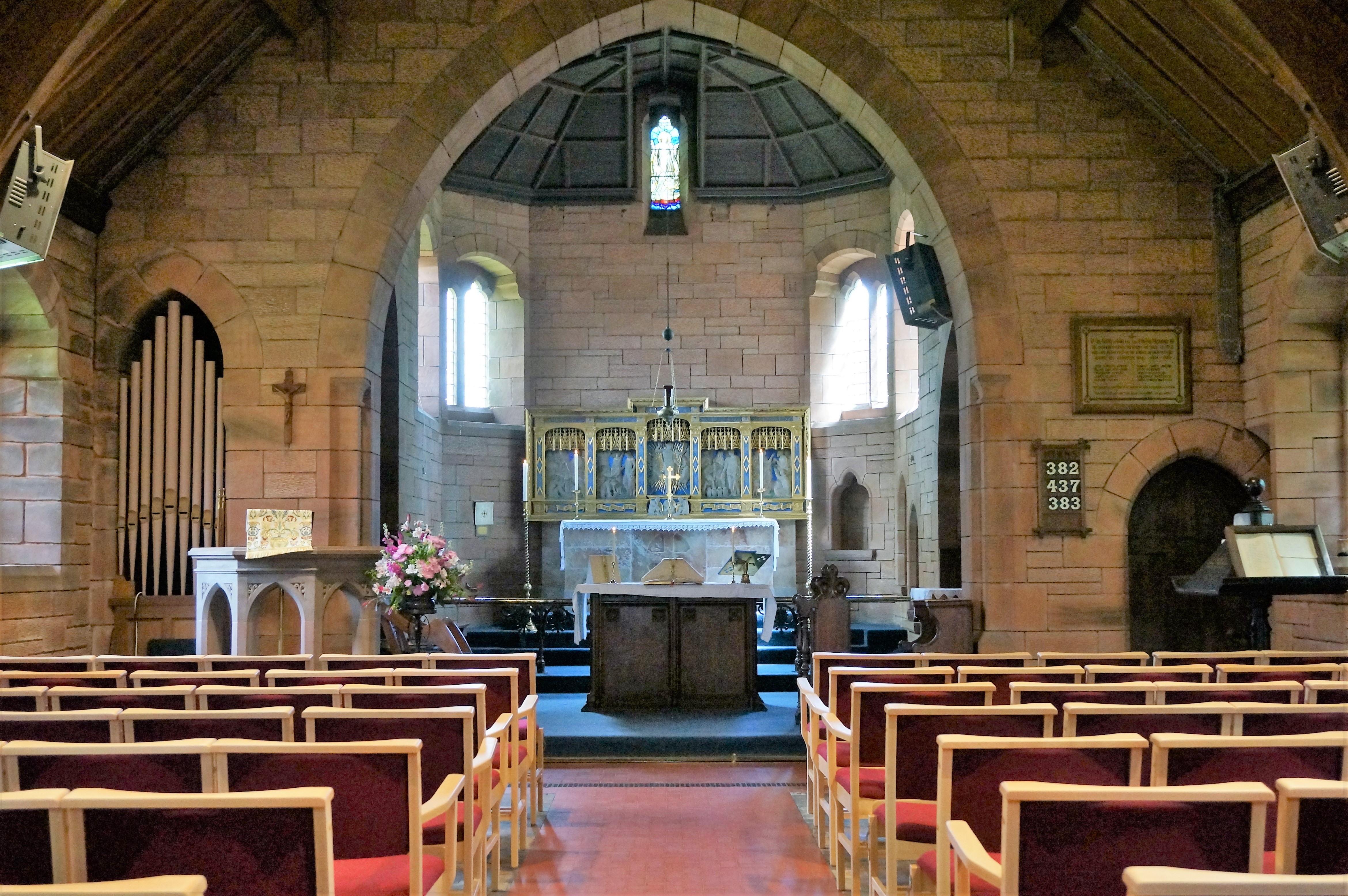 There is just more thing that connects these last interior  photos if you spot it please help yourself to a chocolate which will be at the back of the church until the end of June 2016
Maggie MacLeod and Kath Leadbeater